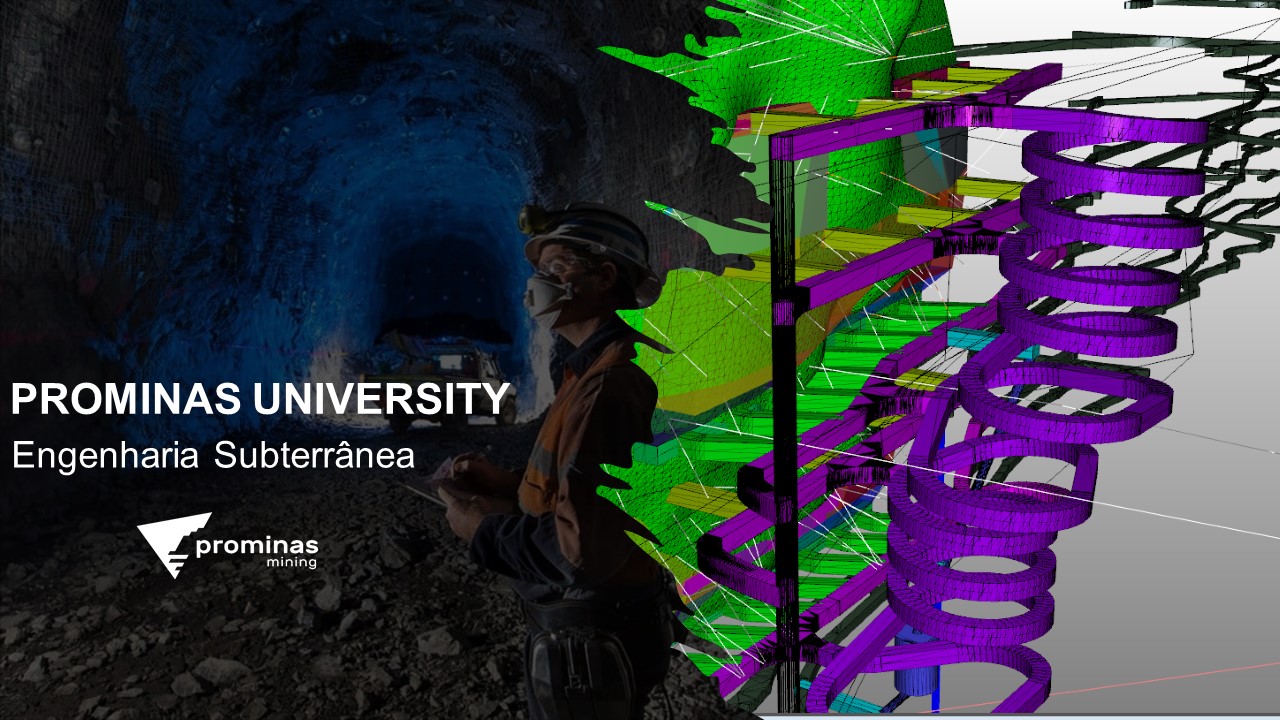 Are you aware of the news? Here comes a NEW edition of our immersion and technical training program, the Prominas University, this time focused on Underground Engineering.
The objective of this edition is to train Engineers for the disputed underground mining market, offering free online training.
Participants will learn in practice about how the tools and suites of the HxGN MinePlan, having direct contact with work routines applied in underground mining.
The main topics covered during the program will be:
MinePlan 3D – CAD;
MinePlan UG Tools – UG Drawing Tools;
MinePlan Room and Pillar – Layout and stability control for Cameras and Pillars;
MinePlan Ring Design Tool – Drilling and Dismantling Plan UG;
MinePlan Reserve – Cubing;
MinePlan Planner – Database, operational analysis and reports;
MinePlan Stope – Optimization of Stopes and Sequencing (Block Model);
MinePlan Stope Optimizer – Stopes Optimization (Geometries);
MinePlan Schedule Optimizer – LOM Strategic Sequencing;
MinePlan Activity Scheduler – Activity sequencing (LP, MP and CP);
This edition will be aimed at newly graduated Mining Engineers or those who will conclude their graduation soon.
Program Start: 05/03/2021
Duration 3 weeks | Business hours
Does it fit the profile or know someone? Just click the button below and fill in the application form. Stay tuned, the application deadline is up to 28/04/2021. Do not miss this opportunity!
Good luck!
Prominas Mining Team.